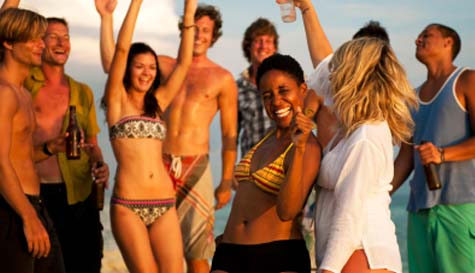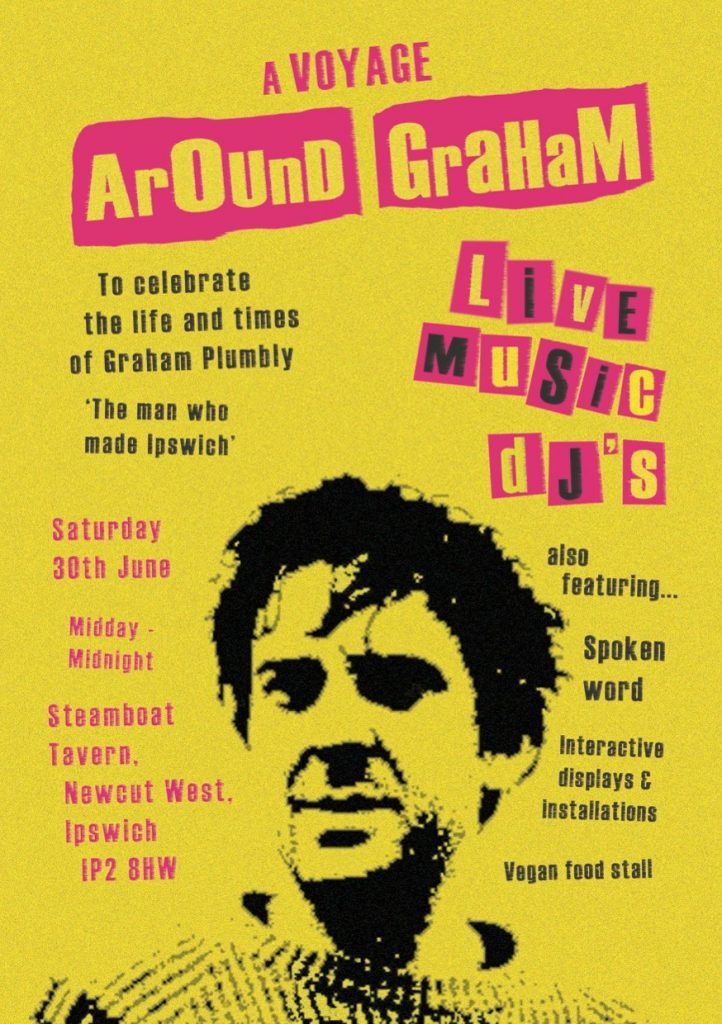 June 30th – Smoothgroove has produced a soundtrack combining recordings from Graeme Plumbly (co founder of Ipswich Community Radio) with a mix of significant rock, punk and new wave music to be featured mid afternoon. DJ Smoothgroove and NZK will play for the dance floor from 10pm. See you there!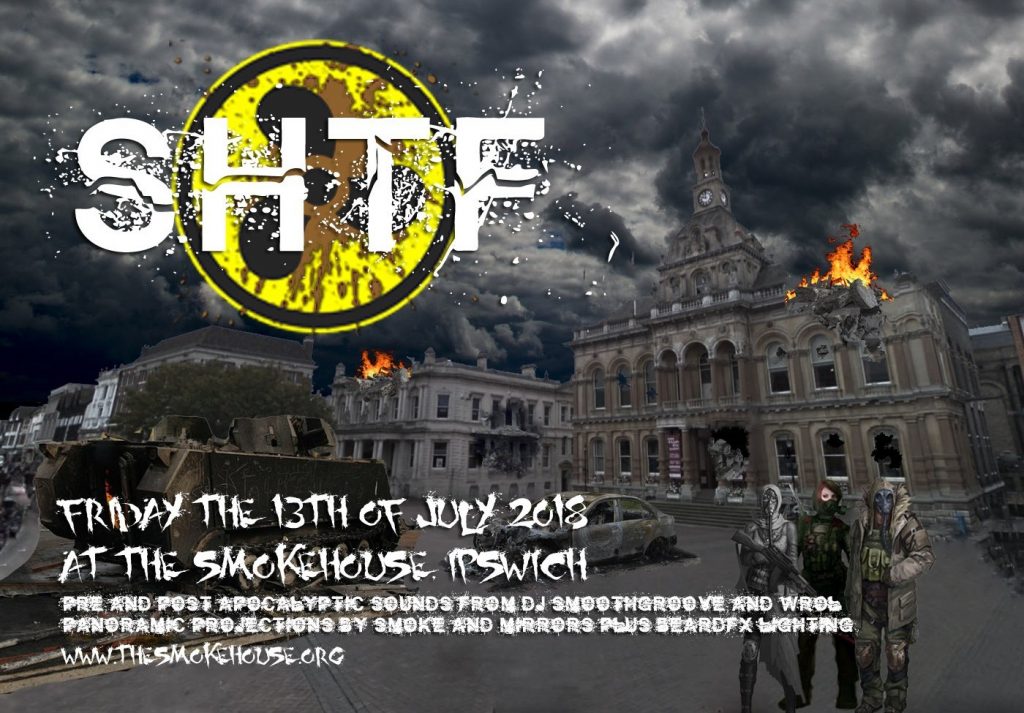 SATURDAY JULY 13- 8- 1130/ midnight. The Smoke House, Ipswich. FREE ENTRY                                               OFFWORLD goes off-grid! SHTF is a multi-media arts event inspired by the curious subculture of 'Preppers' and ideas of a dystopian future where humans will have to adapt to survive. SHTF will explore current affairs reflecting the fragility of civilisation blended with apocalyptic visions of the future.
The line-up is:
SMOKE AND MIRRORS performing improvised projections on 3 screens with visuals choreographed live to a DJed soundscape incorporating Experimental Electronic, House and Techno.
DJ SMOOTHGROOVE, whose career began in the '80s at the outset of Detroit Techno and took off in the European underground scene via the Offworld sound system tour of the freshly liberated Eastern Block of former Soviet states- Bassmental '91. Smoothgroove helped develop the early Techno scene in Berlin performing and liaising with visiting Detroit artists and producers (inc' Underground Resistance) as well as representing several UK labels and artists e.g. Kick'in  Records. He shared a residency at Amsterdam's Radio 100-  the Offworld Show with DJ Marijke which he brought to Ipswich Community Radio where he continues broadcasting new music to this day).
WROL; a long time fan and collector of electronic music and originator of the SHTF concept. Tonight will be his DJ debut. Expect to hear dark and intense Techno!
BEARD FX will provide lighting effects in co-ordination with the above artists.
A free CD for guests wearing apocalypse fancy-dress (optional) and a prize for the best costume
RECENT EVENTS; Twenty First Century Love Lights album out in April- launch party at The Smoke House, South Street Studios, Ipswich Saturday April 7th. Postponed till August outdoor venue t.b.a..
40 Years of Hip Hop with Smoothgroove and Stupid Fresh Productions/Infamous Alliance DJ Jimmy Green at Copa's Bar, Felixstowe,  Saturday March 17th